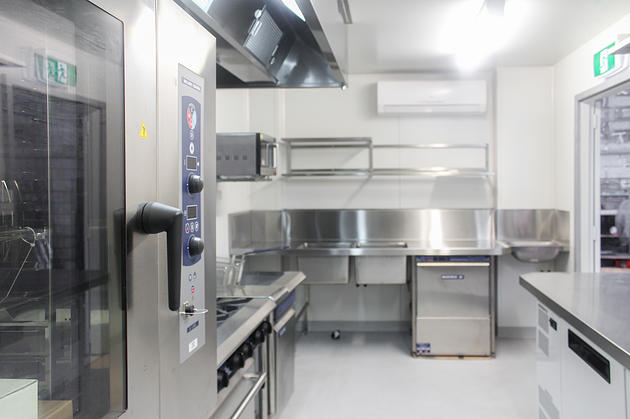 We have a newly completed 20′ wide body container kitchen in stock and ready for sale.
The wide body sizing allows fitment of a longer cook line for other containers, and comes complete with servery opposite cookline, to suit refrigeration under.
Perfect for a 20′ kitchen on a development, primary resource or catering site, that may require higher volume of output or service than a standard 20′ kitchen can provide, or, your ideal cafe/take away setup.
In stock and available now, just select your equipment to be installed & it's ready to run.
Head over to the Contact page to send us a quick enquiry!