The Sunshine Coast Stadium needed a catering solution able to handle the influx of thirsty and hungry spectators during half time at large sporting events, or in between sets at music festivals. Additionally, they sought a solution which had the potential to be moved to a different location after major developments at the stadium were complete in 2 to 5 years. The Shipping Container was selected an ideal solution due to its durability and movability. Including a 12 meter by 3 meter wide container as the main kitchen and a 6 meter by 2.4 meter wide container as a designated cold room and freezer room, it was designed for rapid service to keep spectators happy. It's a serious kitchen too – including a combi oven, exhaust, fryers, chip dump ,undercounter and upright refrigeration, as well as a wash station to keep it clean, and air conditioning to keep it cool.
Meals Per Day
1000+
Location
Kawana, Sunshine Coast
Container Size
40 Foot, 3 Meters Wide + 20 Foot, 2.4 Meters Wide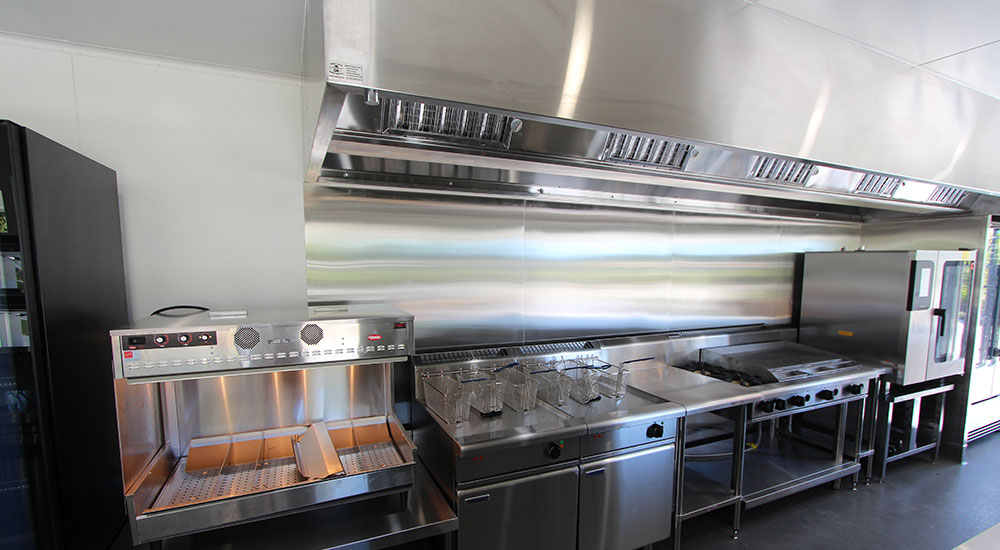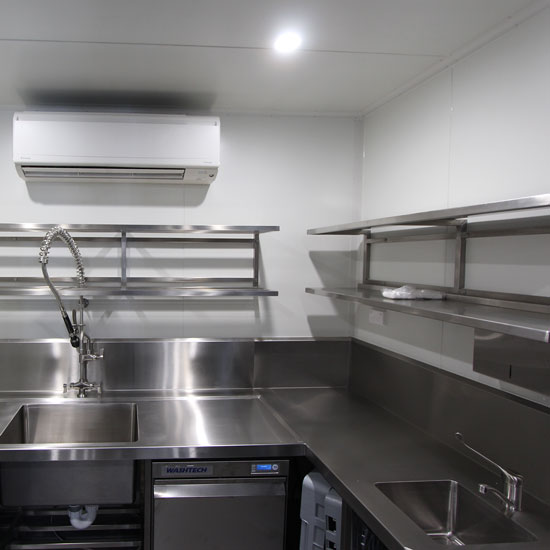 Full Cookline
Just about anything can be on the menu when you have fryers, a griddle and combi oven at your disposal.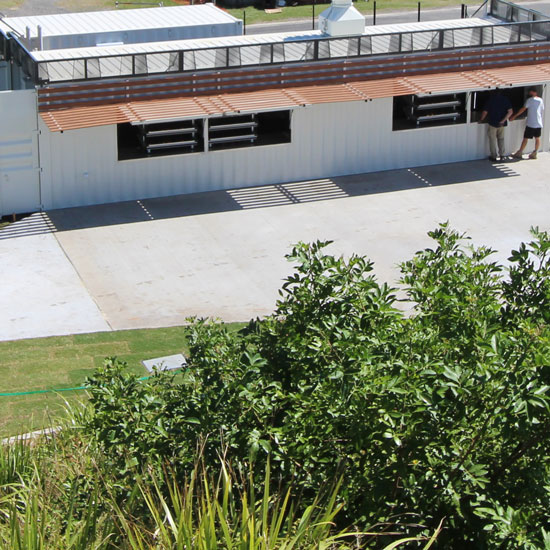 Multiple Serveries
Designed for quick service, with three cashless service points to minimise service time.