The already successful Gold Coast based franchise decided to create one of their most ambitious projects to date – drive through Coffee. We were engaged to create a kitchen and drive-through setup that was capable of handling high traffic for thirsty drivers. Coffee Bug also serves quick-order treats like muffins, rolls and croissants.
Meals Per Day
Over 500 Cars per day
Location
Gold Coast, Queensland
Container Size
40 Foot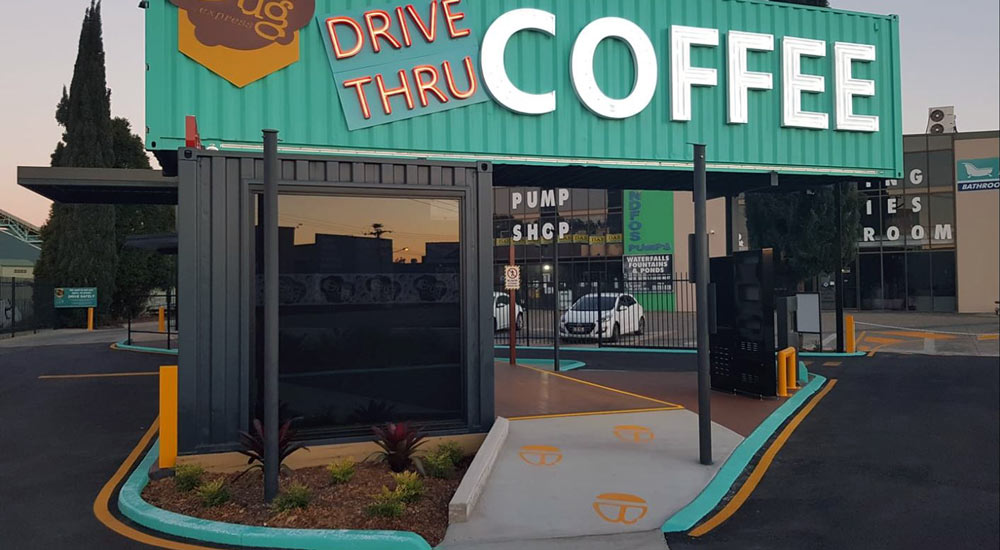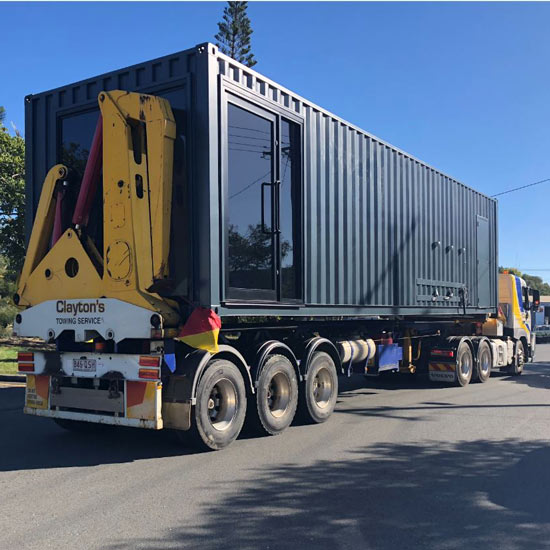 Cantilever Style layout
The stacked and cantilevered containers make for some great space for the signage for maximum visibility to catch the eye of drivers along the adjacent road.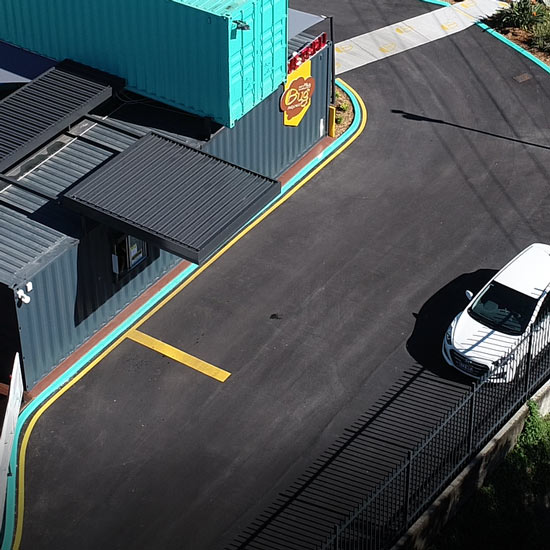 Automatic Drive-thru Window
Fitted with an automatic window so all hands are free to serve delicious coffee to customers in their car