The container wharf extension development at Port of Brisbane prompted the need for a single 12-metre container kitchen to service 200-plus shift workers at any given time.
The kitchen had to facilitate three meals a day at non-stop, staggered intervals. Improbable Project's design catered for this, as well as included a large cook line with twin-stacked Combi ovens, blast freezer, built-in cool room storage, serving window and separate dish-return window.
Further to the container a full roll-out external service area was designed, which included a bain-marie, cold food displays and beverage station for the self-service of staff meals on the lunch deck.
The design required integration with other containerised and demountable structures, and container-mounted shade shelter.
This unit was also on-sold to further private enterprise following the project's completion.
Meals Per Day
300 pax per service
Location
Brisbane
Container Size
40'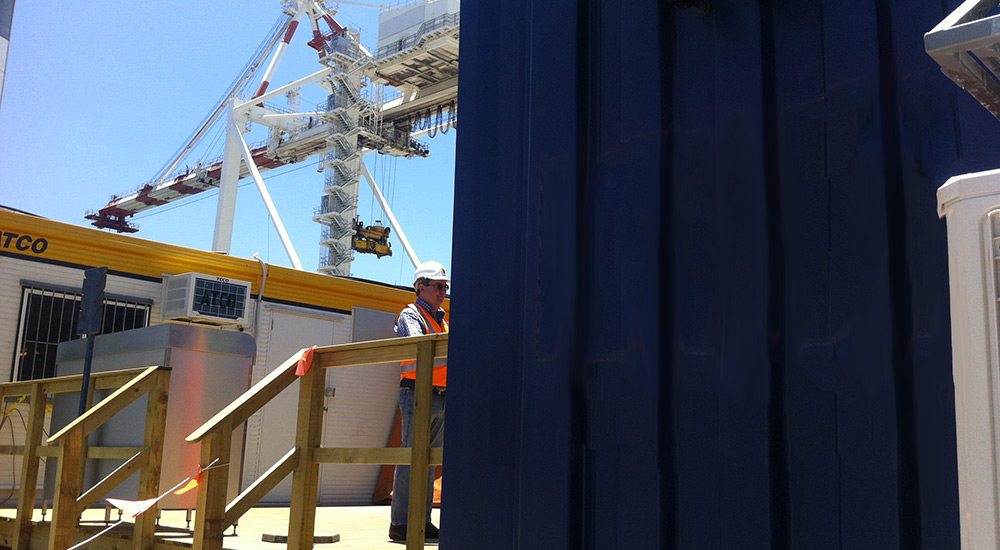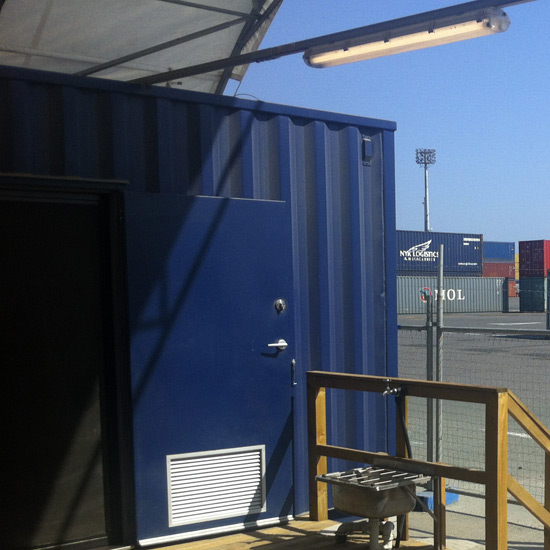 Container Wharf
At home in the shipping yard, the design featured integration into a break out deck, surrounding containerised amenities and shade shelter structure.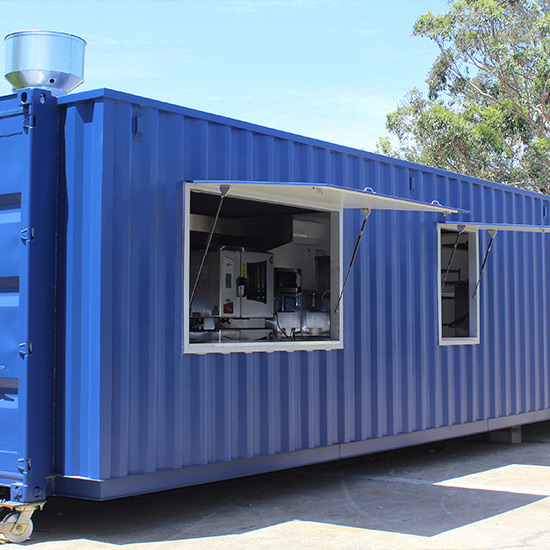 Project in motion
The kitchen only being required for the 18-month term of the project, it was on-sold following rigorous servicing of equipment & components, proving its flexibility in the industry.