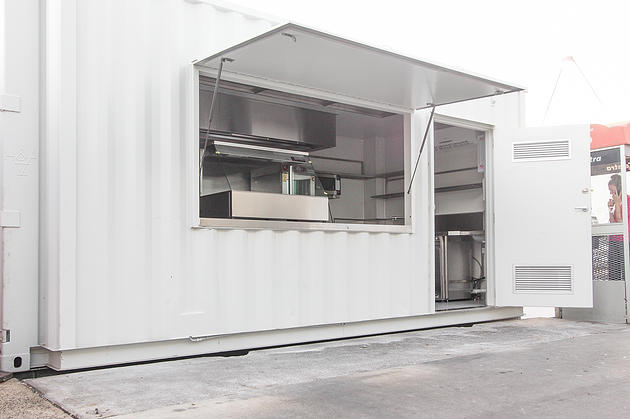 Thanks for all your interest, our 20′ stock display unit has now been sold.
This marks another container project completion, with delivery & commissioning taking place over the weekend, to prime beef supplier & exporter John Dee, in Warwick, QLD.
The unit has been placed to service over 400 staff & meatworks workers, with 3 intense shift breaks/meal time periods.
We're happy to know the installation went smoothly and straight foward, with the delivery and placement of the container on Friday, along with the separate delivery of kitchen equipment (at the clients request, to elimate fixings & sercuring equipment for transport), and then the connection & commissioning taking place on Monday.
If you have a food service need, and don't have the required infrastructure, why not give us a call!